Add another a-hole to the pile
If there is one thing I never get tired of, it's when ridiculously pampered and overpaid athletes whine about not making enough money. Oh wait, I'm always tired of that. As a matter of fact it pisses me off. Just once I'd like one of these guys to have to go back in time and live MY life and see how much they miss being handed everything on a silver platter without ever having to worry about paying their next credit card bill for doing nothing more than being a entertaining diversion for those of us who actually work for a living. What has raised my ire this time, you may ask? Well, here you go...
From the Clarion Ledger --
Bush could be late for Saints camp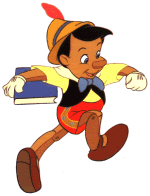 Agent says unsigned Heisman Trophy winner needs to be treated like No. 1 pick. Mike Ornstein, Bush's marketing agent, said Wednesday that Saints owner Tom Benson and general manager Mickey Loomis told Bush that he would be treated during contract negotiations as if he were the first overall pick in the April NFL draft. The Saints used the No. 2 pick on Bush, the Heisman Trophy winning running back out of Southern Cal.

"Do we feel like he'll be there at the start?" Ornstein said in a telephone interview from his California office. "I'm not sure where we are right now. I'd say probably not, at this stage. ... We're not trying to be the bad guys. We want the Saints to live up to what they told Reggie at the draft."


Where to begin? How about the fact that you were drafted number two because you broke a bunch of NCAA rules, were discovered to have a shaky personal history, and because the Texans knew you'd be a royal pain in the ass to sign? The Saints, of course, also knew this, so they share some of the blame for this soap opera. The problem as I see is that YOU ARE GOING TO MAKE MILLIONS AND MILLIONS OF DOLLARS REGARDLESS OF HOW THE SAINTS TREAT YOU! Quit you're posturing, get in a conference room with the Saints, sign a deal, and play some f'in football!
Mario
Williams, the number one pick and a former North Carolina State pass rusher, has reportedly agreed to a six-year contract with Texas worth $54 million, with $26.5 million in guaranteed pay.



See?! You are going to make MILLIONS!


Apparently at issue is whether the Saints will offer Bush, who was widely rated the top player in the draft, a more lucrative deal than Houston gave Williams.


Yes, because heaven forbid you only get, say, $22 million!

What follows is the sort of thing I wish the media would quit printing. It's bogus, it's hollow, and it's an insult to everyone mentioned:


"I don't want to get caught up in holdouts and things like that," Bush said in May after his first offseason workout with the team. "I think it's important to start off on a good foot and a good note ... not only with the team, but with the city."


Bush has already signed endorsement deals with Adidas, Subway restaurants, and Hummer, so he is already going to make more money than a freakin' O-lineman.

Hey, Reggie, try living in the "regular" world for awhile and see how quickly you would run back and sign a deal with the Saints without bitching. If you don't like what they are offering, at least have the balls to not insult everyone with how you really want "to start off on a good foot." What a jagoff.