I wanna be like Mike
From ESPN --
Judge: Alleged deal between Jordan, ex-lover invalid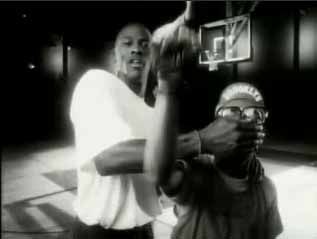 A judge ruled Friday for Michael Jordan in a legal battle between the former NBA star and a woman who claimed Jordan reneged on a promise to pay her $5 million in hush money when she claimed she was pregnant with his child.
Judge Stuart E. Palmer ruled in Cook County Circuit Court that any alleged agreement between Jordan and Karla Knafel would be invalid, pointing to definitive tests that showed Jordan is not the child's father.
Palmer writes that "as a result of Knafel's fraudulent misrepresentation to Jordan that he was the child's father or, alternatively, as a result of a mutual mistake of fact, the alleged settlement contract is voidable and ... unenforceable. "

Can the Wizards use this same defense to get the money back that they paid Jordan for his time in Washington?

Jordan has denied ever agreeing to pay Knafel $5 million.
Why is that pro athletes get away with stuff like this as "businessmen" (Jordan is part-owner of the Charlotte Hornets"), but regular businessmen would be hung in effigy if they were involved in something like this? Of course, I forgot, they bring so much to the table as members of society that we let them pass when they get into minor legal/moral issues such as this.

And where is Jordan's wife in all of this? Cashin' the checks, baby...cashin' the checks.