The worst day in sports
Today is Wednesday - the day after the All-Star Game - the worst day in sports. No baseball in the middle of the season. No stats to check. No games to watch. No nothin'. The two days prior to the worst day in sports are only somewhat liveable in that there is the (yechh) Home Run Derby and the All-Star Game. They are merely a mirage to fool us into thinking we are watching baseball, but today, alas, we have nothing.
One question though. Why isn't the Future's Game on today? Why is it on Sunday, when you know, we are watching actual Major League Baseball games? I didn't even see the Future's Game because I was watching actual MLB games. Now I have nothing.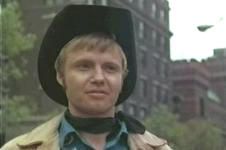 As for the ASG, if it really "COUNTS", why is it that the managers each spent a full half-inning speaking to TV foofs Joe Buck and Tim McCarver? Ozzie Guillen was quoted as saying he was going to manage like it was game seven of the World Series. Ummm, I hope Ozzie isn't talking to the foofs in the booth for a full half-inning in game seven, should the Sox ever reach it.
Oh well, maybe I can just nap until tomorrow and pretend this day never happened.
UPDATE: I woke up from my nap to discover the Triple-A All-Star Game is on TV. I can put away the straight razor now...phew.