Ms. Pacman is not going to be happy about this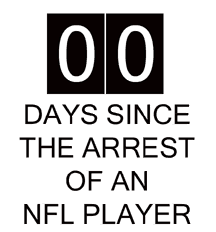 Titans' Jones charged with disorderly conduct
MURFREESBORO, Tenn. (AP) -- Tennessee Titans cornerback Adam "Pacman" Jones was arrested outside a bar early Friday and charged with disorderly conduct and public intoxication.
According to the police report, officers saw Jones arguing loudly with a woman outside a nightclub where a rap concert had been held.

Jones, 22, was described by police as slurring his speech, having bloodshot eyes and smelling strongly of alcohol.
The arrest came at 1:34 a.m. CDT, the day after the Titans broke training camp.
Jones had already been excused from Friday's team schedule for personal reasons, according to The Tennessean.
Jones was arguing with a woman he accused of stealing his wallet inside the club and passing it to one of her friends, according to police.
Officers said they ordered Jones to leave several times, but he refused and continued to shout profanities. more
Comments??