Ooooh, made it almost a week!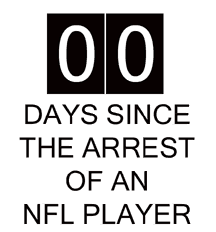 Vikings' Dwight Smith cited for indecent conduct
MINNEAPOLIS (Star-Tribune) -- Minneapolis police cited Minnesota Vikings safety Dwight Smith and a 24-year-old Hudson woman for indecent conduct about 1:30 a.m. today in downtown.
Officers released Smith, 28, a sixth-year player signed as a free agent last month by the Vikings, and the woman at the scene at 601 1st Av. N. according to a police report about the incident.
Smith and the woman were found in a stairwell after police received a call, Lt. Thomas Rice said this morning. more

Comments??