His draft stock just skyrocketed
New Zealand PG Dickel suspended 3 games for doping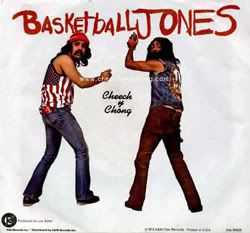 HIROSHIMA, Japan (ESPN) -- New Zealand point guard Mark Dickel will miss the first three games of the world championships as part of a 10-day suspension from FIBA for failing a drug test last month.
Dickel was suspended by his national federation for two games after failing a drug test taken in July, and was included on the team's roster for the world championships on Saturday. But FIBA met Friday night and determined New Zealand's punishment wasn't enough and imposed a 10-day suspension that means he will miss New Zealand's first three games, starting with Saturday night's meeting with Spain.
The 6-foot-2 Dickel, a member of the national team since the 2000 Olympics, was suspended by Basketball New Zealand last week after testing positive for cannabis in results returned Aug. 11. Dickel, who played at UNLV from 1996-2000, missed two exhibition games against Qatar. more
Comments???